KNOWLEDGE + ACCESS
Continuing the legacy of Susannah Spurgeon's book ministry by closing the gap where theological resources exist, but access is limited.
A digital theological library for pastors
An eReader device capable of storing thousands of books & materials
Commentaries, systematic theologies & more in their own language
Portable power banks & solar charging kits so even those in the remote places have access
"In the same spirit of Susannah Spurgeon, our goal is to make theological books available to every pastor around the world who wants to be equipped to lead their congregation in knowing God."
ERIN MILLER
Founder, Director of Susannah Project
A Global Mission
Explore where we are below
REPUBLIC OF HAITI

The native language of Haiti is Hatian-Creole, which is similar to French, but theological books in this language are difficult to find and have limited availability in the country. Through a digital kit sponsored by a church, Pastor Jacques Moise now has a theological library to use in his native language and French. After receiving it, his words were "thank you, thank you, thank you, very much."

MALAWI, AFRICA

Books in Malawi are very expensive and pastors receive very little theological training and resources. After having his Susannah Kit for 8 months, Samuel Vinkhumbo said,

"My digital kit has been a big and great help. It is always with me where ever I go; my Kindle has become my friend."


OUR CAMPAIGNS
Where we are, where we are going
Malawi, Africa
Our first pilot project to reach 50 pastors
Republic of Haiti
A new partnership to expand our reach to French speaking pastors in Haiti.
LEARN MORE ABOUT THE PROGRAM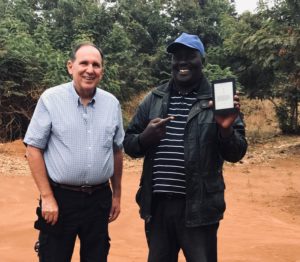 Join the Mailing List
Sign up with your email address to receive news and updates about Susannah Project and Discerning the Faith.