A non-profit 501(c)(3) organization with the goal of equipping Christian leaders to be gospel-focused & theologically discerning for the glory of Christ.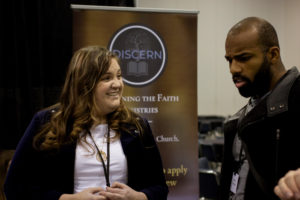 In 2015, Michael and Erin Miller hosted a pastor from Malawi in their home for several weeks while he was preparing teaching materials for a pastor's conference in Malawi. Over the course of these few weeks it became clear that many international pastors lack access to theological resources such as Bible commentaries, systematic theologies and other Christian books because books are expensive to ship into internationally and pastors often have difficulty storing these in an austere environment. At this same time, Erin had recently completed reading about the life and ministry of Susannah Spurgeon, who had a book ministry to poor pastors in England who could not afford theological books. This led to a vision for using digital books as a method for delivering biblical resources to pastors who are starving for resources to help them accurately discern God's Word and lead their congregations towards holiness. Named in honor of Susannah Spurgeon, the Susannah Project has partnered with publishers to deliver hundreds of books to pastors around the world through digital resource kits.
NOT JUST BOOKS
Michael and Erin also recognized the demand for theological understanding could not only be satisfied through books, but required a theological education which could be applied to develop a Christian worldview in every facet of life. This led to the establishment of the Institute for Theological Leadership to serve Christian leaders, both in the U.S. and abroad, through theological training in anything from core theology to modern issues surrounding ethics and leadership. Every person, from pastors to lay church leaders to Christian business leaders live each day through a theological lens, but often they are not equipped with a biblical understanding of how their worldview has been shaped. Whether through live streaming events or in-person seminars, the Institute was formed as a means to help equip not only leaders in the church, but any Christian leader who desires to apply a biblical worldview in their profession.
Join the Mailing List
Sign up with your email address to receive news and updates from Discerning the Faith Ministries.
(You many unsubscribe at any time.)